Bidding for Domains
Bidding Options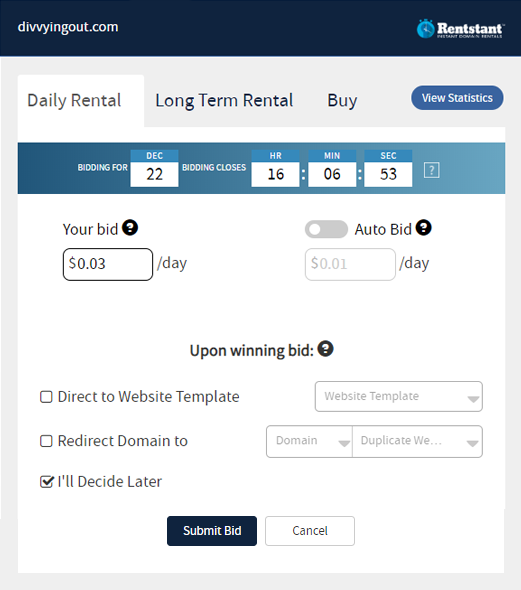 The bidding popup is where you enter your bid to rent a domain. Your bid is entered into an auction that concludes each day at 6:00 PM PST. You can also enter an Auto Bid amount to increase your bid by the entered amount each time a higher bid is received. Your bid can be monitored throughout each day on the My Domains: Domains Rented or On Bid page in your Dashboard.

The winning bid is automatically awarded and the bidder has control of the domain for 24 hours beginning at 12:00 AM PST through 12:00 AM PST the following day.

Upon Winning the Bid
The winner can choose how the domain will be assigned:
Direct to Website Template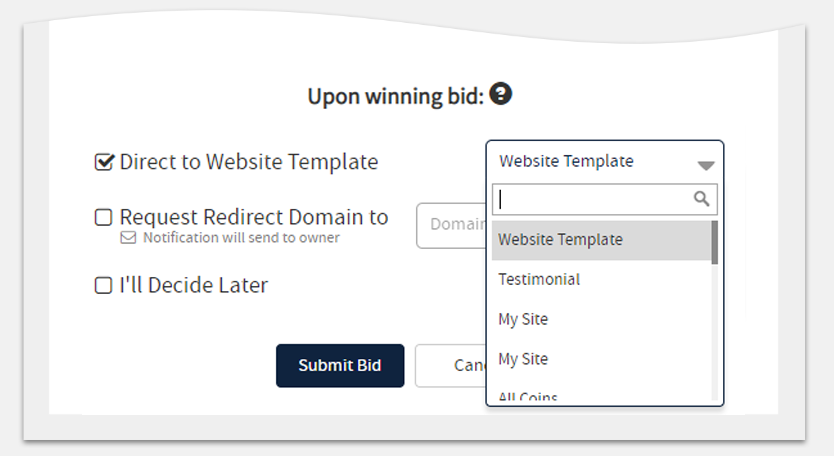 This is the default option and allows the winning bidder to direct the domain to the bidder's website hosted on Rentstant's platform chosen from the dropdown menu. The bidder can choose from a template or design a bespoke website created with the Rentstant builder.
Redirect Domain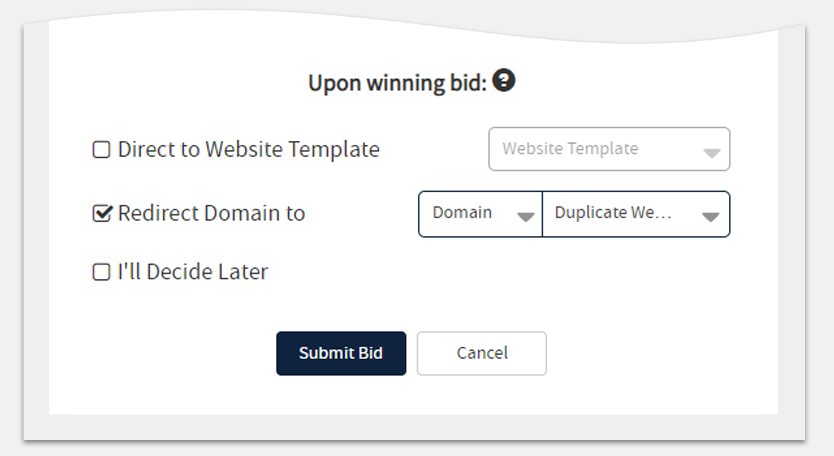 The winning bidder can redirect the domain to another domain or a duplicated website chosen from the dropdown menu.
Request Redirect Domain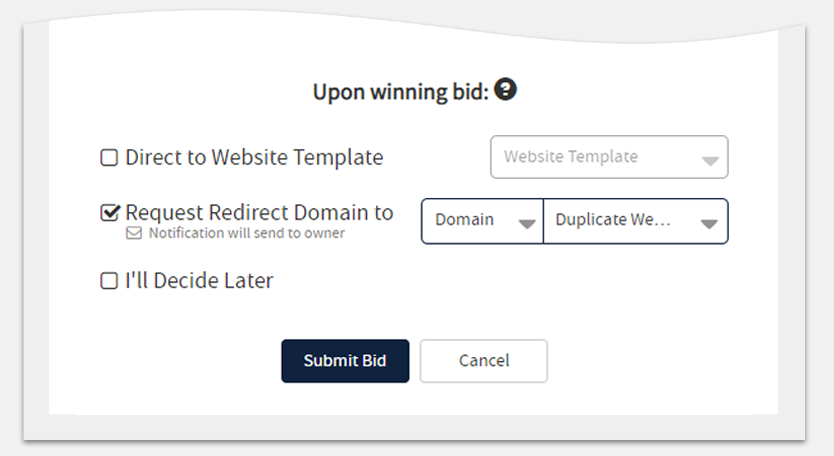 If you see this option for Redirect, it indicates that the domain owner has chosen to approve of the bidder's redirect before the domain is transferred. The request is made automatically to the owner when the bid is placed. The bidder must choose to: redirect to another domain, or to a duplicated website from the dropdown menu.
I'll Decide Later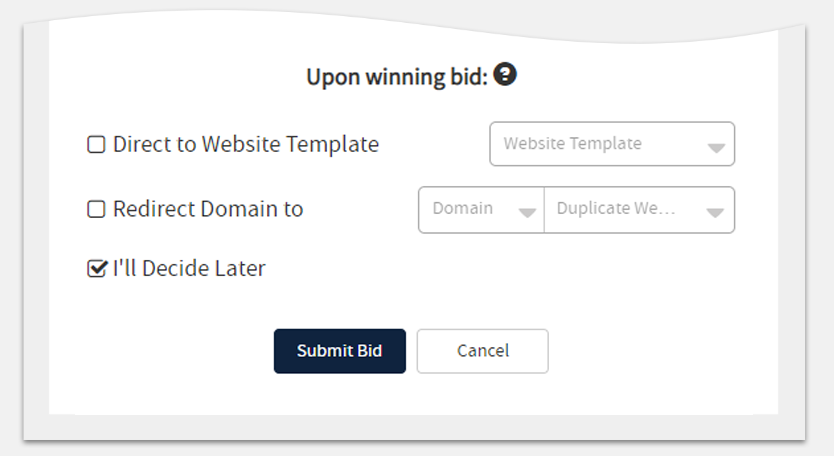 This option allows the bidder to place a bid without specifying how the domain will be redirected. The bidder will be prompted to choose the intended action after a successful bid